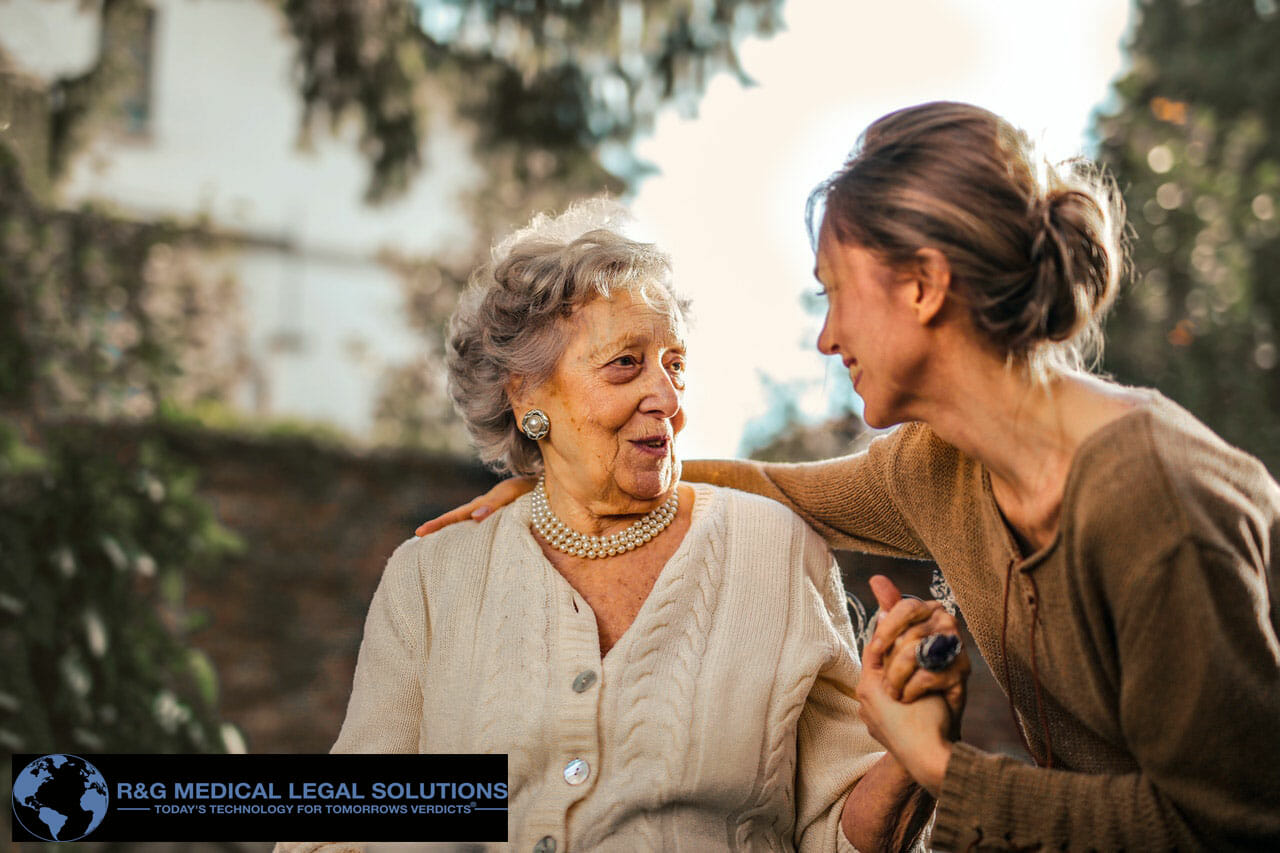 It is not uncommon to have to assist aging loved ones with their care from time to time. Our loved ones are "family," and we want them to be healthy, safe, and comfortable. Moving into the role of the caregiver may be sudden or unexpected. With elders, it generally begins as part-time caregiving responsibility but can progress to a time-consuming activity, eventually becoming an overwhelming role. Over time, the caregiver may develop feelings of resentment and compassion fatigue, which in turn leads to guilt and shame for both parties. 
Many variables go into assisting with care. Honest and clear communication with the loved one can often clarify needs and expectations, which will decrease disagreements and arguments. For example, what does "care" really mean to the loved one? Do they want/need simple reminders concerning medication? Can they make their own appointments and drive themselves? Do they need housekeeping assistance? How about help with bathing and grooming? Conversations around these subjects may be awkward. The loved one may be in denial about needing assistance or be ashamed to ask for help. The caregiver may not realize how much help is needed or may overstep boundaries. The concept of "care" should be congruent between the loved one and the care provider. Otherwise, untoward issues may arise.
Quality of life is a suggested area of the initial discussion. What does the quality of life mean to the loved one? Do they have preferred activities that bring them immense joy? What would create misery in their daily life if they were unable to participate? It is a critical area of discussion because the quality of life is tied directly to the loved one's goals. Missing out on this crucial conversation before a caregiving arrangement is made can build a wall between the loved one and the caregiver and cause bad feelings.
A good place to start in terms of a conversation with a loved one needing care is exploring what their daily goals are and what "care" means to them. Most people will agree that the goal of care is to assist another person in living as independently as possible. Harder conversations include where the care takes place, who provides the care, and the frequency.
Exploring daily and monthly routines is essential when determining caregiving needs. Is the living environment clean and safe? Are finances managed adequately? When do meal preparation/eating, dressing, bathing, toileting occur? How easily are the activities of daily living accomplished independently? How are groceries and medications obtained? Are treatments for specific health conditions required? Answers to these questions provide a general understanding of the loved one's needs.
Respecting the rights and the autonomy of the loved one is key to building a solid foundation for care. Controlling, rigid, and dictating behaviors on the part of the caregiver can be demoralizing for the loved one.
Taking on the role of caregiver for a loved one can be both rewarding and anxiety-inducing. The likelihood of a successful partnership is based on honest and clear communication regarding expectations. Ask them about their goals, what "care" means to them, things that enhance their quality of life, and what their daily routines look like. To reiterate, consider the rights and autonomy of your loved one when providing care. Remember you are not alone!