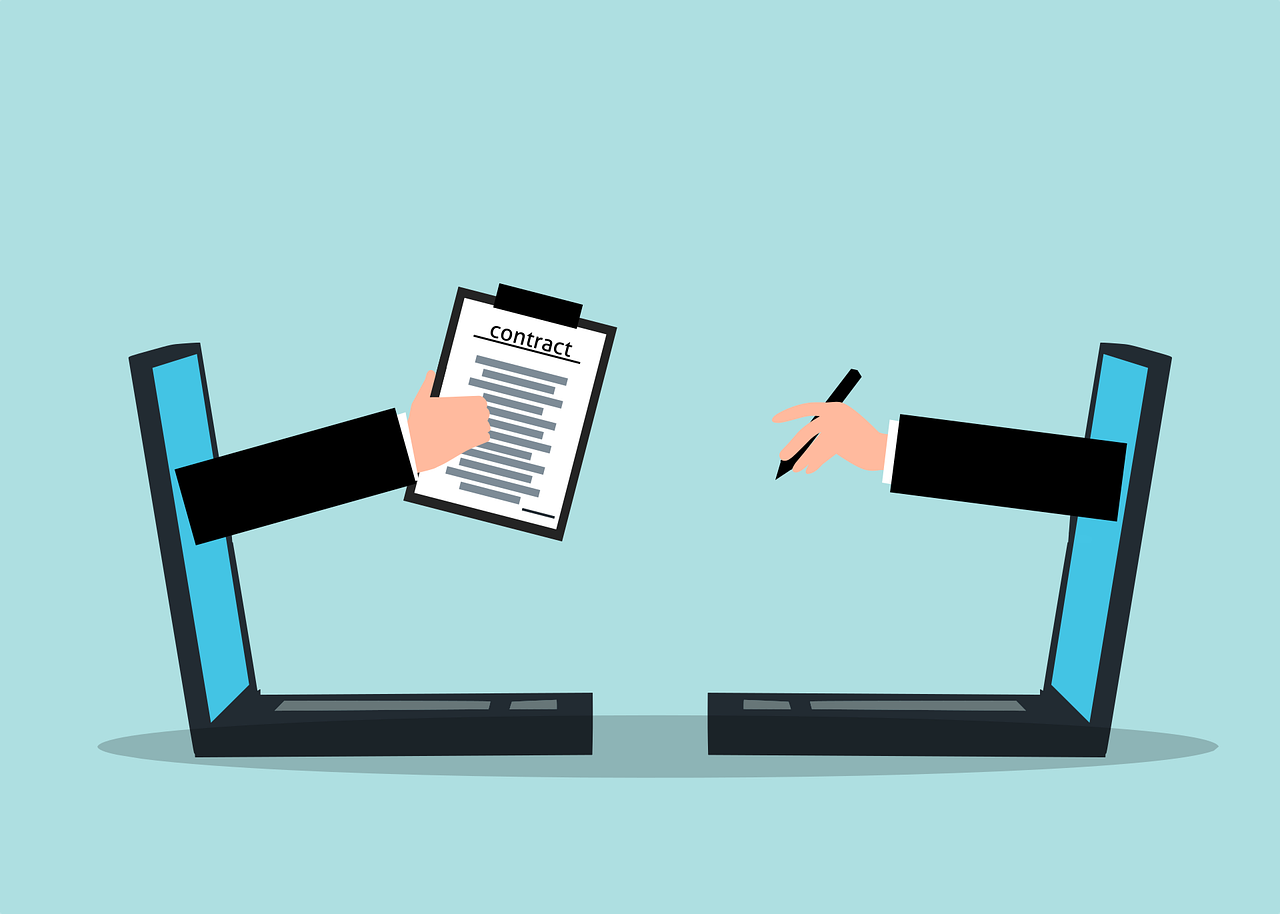 Using Advanced Products to Keep Life Simple…Electronic Signatures
Looking back in history, the first signature came about in 3500 BC. The seal was the first signature invented by the Sumerians. These seals were attached to a small round cylinder of about one inch in length and would be pressed into wet clay. The next signature came about in 57 AD in Japan with the use of the Hanko to delegate authority. To this day, the Hanko is still used to denote authorship and ownership. Parliament of England in 1677 determined that certain contracts must include a signature for them to be legally valid. In the year 1867, telegraphed signatures met the legal requirements for written signatures under the Statue of Frauds. This continued in 1918, audio recording in 1972, and fax machines in 1988. All of this brings us to the Rise of the Fax Machine in the 20th century.
In 1999, the Uniform Law Commission gave electronic signatures the same legal effect as traditional handwritten signatures under the statute of frauds. This act is the Uniform Electronic Transaction Act (UETA). The UETA only applies in certain types of transactions and only when the parties have agreed to conduct the transaction electronically. The UETA has been adopted by every state (except New York), the District of Columbia, Puerto Rico, and the Virgin Islands. New York has not adopted the UETA but has adopted similar laws making electronic signatures legally enforceable. – Thompson Reuters Practical Law
In 2000 the E-Sign Act – Electronic Signatures in Global and National Commerce Act was signed by President Clinton and passed by Congress. This law ensures the legally binding power and validity of eSignatures. In the 111th Congress, the Senate approved the resolution for making June 30th "National ESIGN Day".
The question of electronic signatures being legally binding has been asked over time. Yes, electronic signatures are valid in all U.S. states and are granted the same legal status as handwritten signatures under state laws. Other industrialized countries carry the same weight and legal efficiency as handwritten signatures and paper documents. – DocuSign
Today, CMS, Centers for Medicare & Medicaid Services, mandates the presence of signatures for medical review purposes. Medicare accepts both handwritten and electronic signatures for records and test orders. Electronic signatures must:
Electronic signatures usually contain date and timestamps and include printed statements (e.g., "electronically signed by" or "verified/reviewed by") followed by the practitioner's name and preferably a professional designation. Note that the responsibility and authorship related to the signature should be clearly defined in the record.
Digital signatures are an electronic method of a written signature that is typically generated by special encrypted software that allows for sole usage.
It is notable to be aware that electronic and digital signatures are different from "auto-authentication" or "auto-signature" systems, some of which do not mandate or permit the provider to review an entry before signing. Indications that a document has been "Signed but not read" are not acceptable.
CMS lists acceptable electronic signature examples:
Chart "accepted by" with provider's name
"Electronically signed by" with provider's name
"Verified by" with provider's name
"Reviewed by" with provider's name
"Released by" with provider's name
"Signed by" with provider's name
"Signed before import by" with provider's name
"Signed:" with provider's name
Digitized signature: Handwritten and scanned into the computer
"This is an electronically verified report by" with the provider's name
"Authenticated by" with the provider's name
"Authorized by:" with provider's name
"Digital signature:" with provider's name
"Confirmed by" with provider's name
"Closed by" with the provider's name
"Finalized by" with provider's name
"Electronically approved by" with provider's name
"Signature derived from controlled access password"
According to CMS, safeguards must be in place to ensure unauthorized access and inappropriate use of electronic signatures. Each signature should be unique to the user, and not reassigned nor reused by someone else.
Does HIPAA mention electronic signatures?
When the HIPAA Security Rule was enacted in 2003, it was supposed to contain guidance about the use of e-signatures for healthcare providers, but the regulation was vague. – Jotform
The U.S. Department of Health and Human Resources later stated that:
"No standards exist under HIPAA for electronic signatures. In the absence of specific standards, covered entities must ensure any electronic signature used will result in a legally binding contract under applicable State or other law."