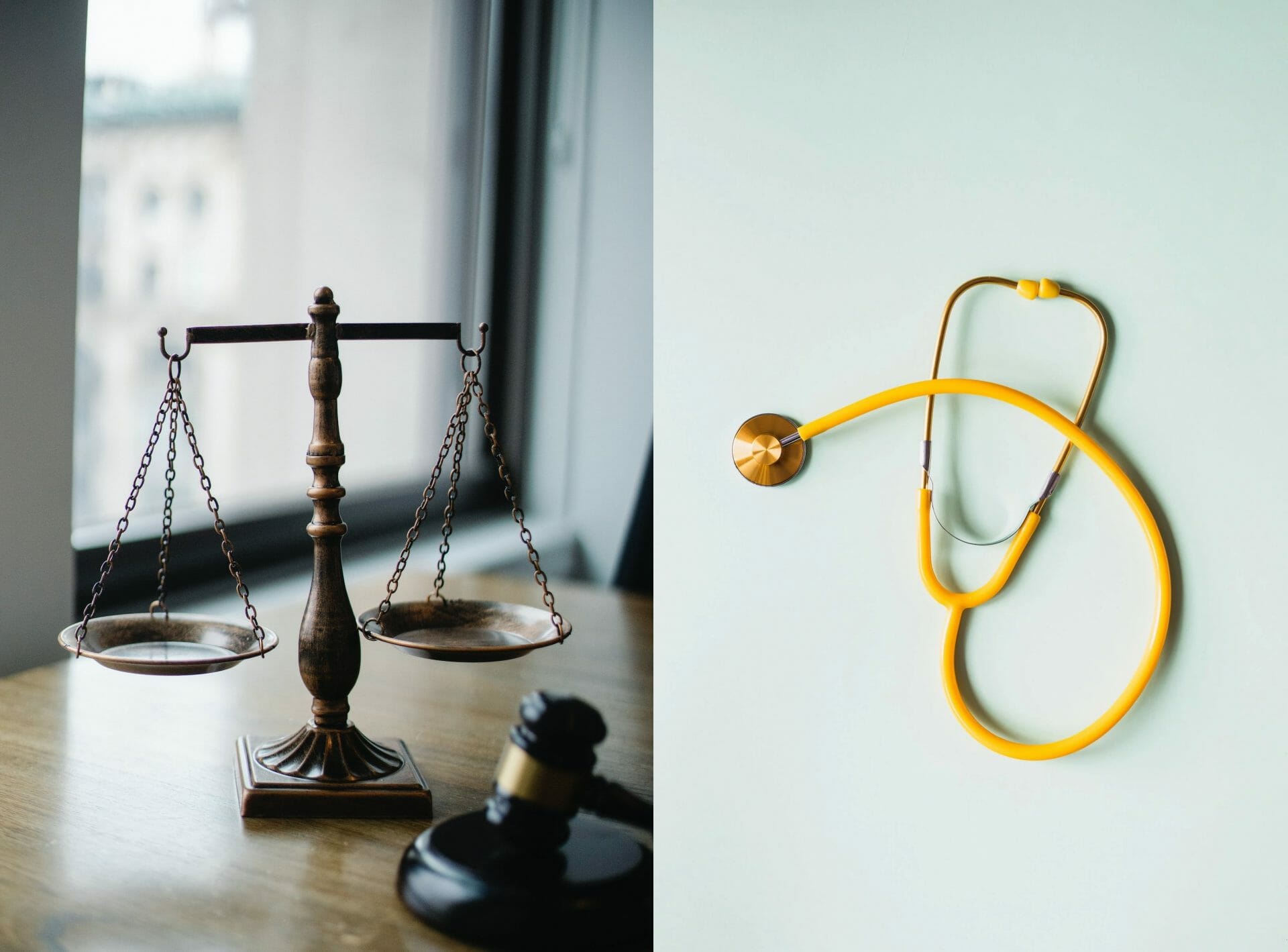 What is a Legal Nurse Consultant?
Duquesne University School of Nursing defines a "legal nurse consultant (LNCs) are registered nurses who work with attorneys and other professionals in the legal field to act as expert medical witnesses in medical cases, such as medical malpractice, personal injury or workers' compensation." With the legal and medical worlds overlapping, LNCs bring the expertise of medical knowledge to assist lawyers, prosecutors, judges, and jury members.
Special jargon and terminology used in the medical field are typically complicated for most to understand. Lawyers and other law professionals consult with LNCs to assist in translating medical terminology during court cases that involve medical aspects.
Everynurse.com states that "the main purpose of legal nurse consultants is to help law professionals understand and process legal information. They work to help bridge the gap between the fields of medicine and law. Not only are they experts in practical medicine, but they also usually have a firm grasp on the legal aspects of medicine and the healthcare industry."
Around the 1980s legal nurse consulting is a relatively new field. Since then, legal nurse consultants have worked side by side to assist the legal field with cases dealing with medical fraud, medical malpractice, and the like.
The following was taken from the American Association of Legal Nurse Consultants (AALNC)
What Does a Legal Nurse Consultant do?
Participate in client interviews
Identify, organize, and analyze pertinent medical records
Prepare a chronology, timeline, or other summaries of documentation in medical records
Conduct medical literature searches and assist in other research
Identify applicable standards of care in medical malpractice cases
Identify, screen, and facilitate review by expert witnesses
Evaluate case strengths and weaknesses
Draft or analyze medical portions of legal documents
Evaluate causation and damages issues
Educate attorneys and clients regarding relevant medical issues
Identify the plaintiff's future medical needs and associated costs
Participate in case management and case strategy discussions
Attend independent medical exams
Serve as a nurse expert witness
Perform cost of care estimates for long-term care treatment and catastrophic case management scenarios
Assist with preparation for and support during deposition, trial, or ADR
Where Does the Legal Nurse Consultant Practice?
The AALNC states "As a liaison between the legal and the healthcare communities as well as the consumer, the legal nurse consultant can practice in a variety of settings including":
Law firms
Government agencies
Insurance companies
Health care facilities
Forensic environments
LNC consulting firms
HMOs
Self-employed independent practices
Patient safety organizations
Business and industry legal departments
What is the Role of the Legal Nurse Consultant?
Medical malpractice
Personal injury
Long-term care litigation/elder law
Product liability
Toxic tort
Workers' compensation
Risk management
Life care planning
Regulatory compliance
Forensic/criminal
Civil rights
Employment discrimination
Medicare set-aside
Why Should You Hire a Legal Nurse Consultant?
There are three reasons one should hire an LNC to assist in collaborating and strategizing in the medical/legal world. The AALNC states the three reasons are:
Knowledge: the legal nurse consultant has a thorough understanding of anatomy, physiology, medical treatment, and disease processes.
Experience: the legal nurse consultant has extensive clinical experience, which includes interpretation of medical records and medical literature.
Resourcefulness: the legal nurse consultant possesses a network of medical and professional resources and contacts.
Since 1992, R&G has assisted clients in the resolution of challenges associated with the management of high case volume logistics – including facilitating aggregate litigation, deposition preparation, alternative dispute resolution, and settlement. As a leader and pioneer in the litigation support field, we offer full-service, one-stop legal nurse consulting services combined with comprehensive document retrieval and scanning services for clients – locally and internationally.