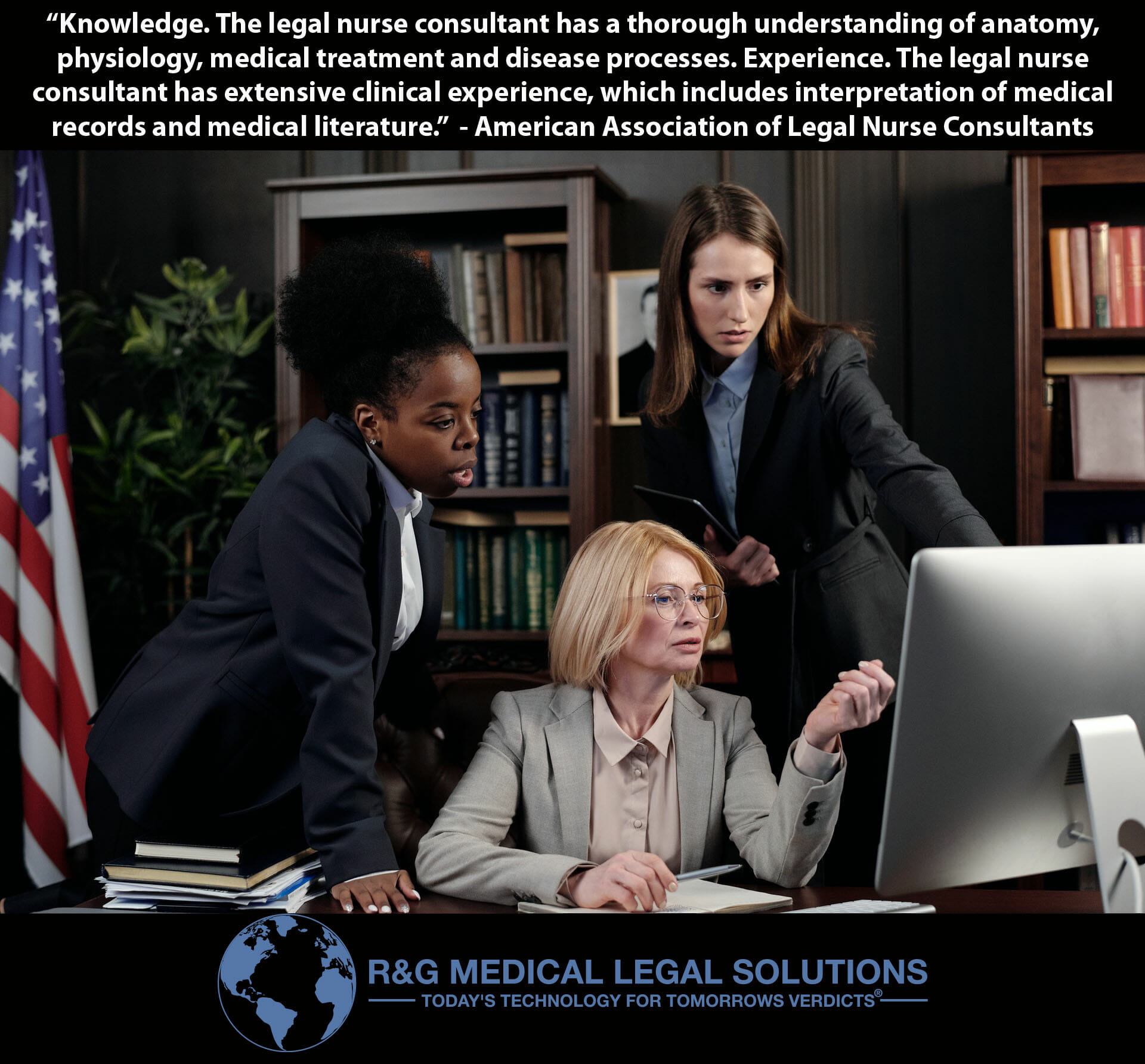 R&G provides services to firms of all sizes. Services are performed by US-based registered nurses who possess both clinical nursing experience and specialized legal training. Effective partnerships between R&G and clients are facilitated through the use of Project Managers who ensure timely delivery of work products.
Though not required, clients and Project Managers use R&G's proprietary, secure, legal case management system with a built in DICOM viewer, to monitor project progress in real time, with the ability to access finished work products, anytime, anywhere.  All work products are customizable to meet the needs of the clients.
We use US-based Legal Nurse Analysts working in a secure virtual environment. We also offer our clients Virtual Legal Nurse Associates. R&G will match a highly experienced and appropriately specialized LNC to your case.  The nurse can work either on a short term or long term basis.  Client's have direct access to their assigned nurse in order to facilitate communication.
Give us a call today to discuss your case needs!
Phone: 1-888-486-2245
Email: rngrfp@rngmedical.com
Your Trusted Legal Solutions, On Time, On Target, On Task