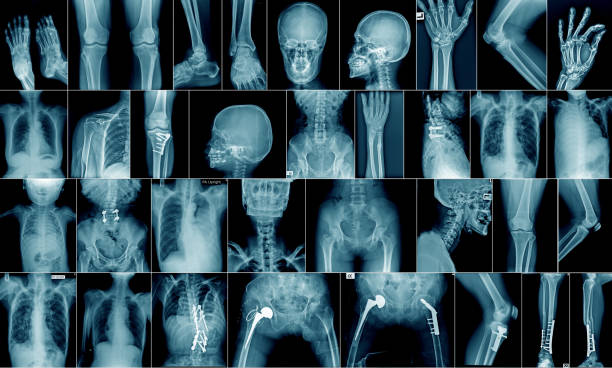 What is DICOM? 
In a clinical environment dealing with any medical imaging, DICOM, short for Digital Imaging and Communications in Medicine, has become essential. The broad application of DICOM is not difficult to understand, given the need and usefulness of medical imaging in healthcare. It allows the storage, viewing, and sharing of medical images and related data on devices within and across medical facilities. 
 
The standard communications protocol used to capture, store, and transmit medical images and related information is DICOM. In medical imaging, DICOM acts as a blueprint for the information structures and procedures in medical imaging systems that control the input and output of data. Both the protocol itself and its corresponding file format are referred to by the term. All data acquired in the medical imaging process is stored in this format. Without it, it would be considerably more difficult to exchange information between various imaging devices. 
Differences between DICOM and PACS, RIS, and CIS 
In addition to DICOM, words such as PACS, RIS, and CIS are often discussed , especially when talking about the benefits that have been brought to healthcare by modern software technologies, standards, and protocols. With regard to what differentiates them, this may lead to some confusion, particularly when it comes to the difference between PACS and DICOM. 
Medical IT systems focused on networks of different devices are the former. DICOM is the common protocol and file format that defines the communication between these devices and allows many different systems to communicate equally. 
Now that that's clear, here's an overview of the most popular medical IT systems: 
RIS (Radiology Information System) – Another type of information system for storing and handling medical imaging data widely used in radiological practices is RIS (Radiology Information System). Radiologists typically use it for, among other purposes, scheduling patients, monitoring and interpreting exams, and billing. 
As they are applied to the same area and sometimes used in combination, the distinction between RIS and PACS can be a little vague. These are both systems for enabling the handling of patient information, but while PACS provides storage and a long-term patient data management solution, RIS streamlines procedures and enhances workflow by allowing real-time patient monitoring and providing medical records for patients from one central source. 
EHR (Electronic Health Record) – EHRs are digital versions of patients' paper charts. They are digital archives of the entire medical care history of patients. It encompasses medical pictures. EHRs can work in combination with other medical information systems, much like the previously described patient data systems. They can come with a DICOM production, send, or customer, and can be integrated with PACS or RIS as well. 
CIS (Clinical Information System) is an information system that documents, stores and manipulates the clinical information of patients. How does this vary, you might ask, from EHRs? EHRs include a patient's entire medical history and are therefore much more generalized. CIS manages very precise data, obtained directly from inputs from equipment and medical staff. 
In addition to offering countless advantages, such as enhancing workflow and performance, reducing costs and space requirements, these medical information systems allow practices to concentrate more on patient care efforts. In modern medical services, this has made them indispensable. 
To respond to the diverse demands of medical imaging systems, medical technology is continually evolving and diversifying. New kinds of DICOM-compliant applications are constantly being developed, and cloud-based DICOM image viewers have been one of the most important innovations to emerge from this.
R&G Medical Legal Solutions, is excited to announce that we have developed our very own proprietary online DICOM viewer that is a part of our database management system and will make this service available in the very near future. This will allow our clients to view any records including radiology, 24-7. Please give us a call at 1-623-566-3333 or email us at marketing@rngmedical.com today for a demonstration. 
R&G Medical Legal Solutions, LLC is a highly regarded litigation support services firm.  R&G is a second-generation company headed by Brian Oldham, a retired, service disabled veteran of The United States Air Force.